Hire A Bike – Ngāruawāhia
Explore the Mighty Waikato alongside NZ's longest river on the Northern most end of Te Awa 'The Great New Zealand River Ride'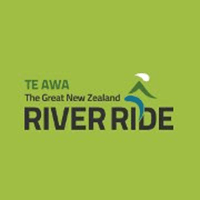 Plan your ride…
Grade:1 & 2 (easy)
Trail Type: Mostly smooth concrete, brick pathway, 2km of asphalt roads and some boardwalks
Detours: London Street on to Victoria Street, Electrify.nz/ River Riders (HUB) 371 Victoria Street (Garden Place), Hamilton CBD, Victoria on the river onto Hamilton Gardens.
Additional Information:
Ngāruawāhia to Hamilton Gardens – 27kms (Allow 2-4 hours)
 River Riders 'Powered by electrify.nz' are based at multiple pick up and drop off points along Te Awa 'The Great New Zealand River Ride'
Walk-in bookings available from River Riders Hamilton Central Depot (electrify.nz) and River Riders Cambridge Depot (Podium Lodge) only. Coming soon walk in bookings from River Riders Ngāruawāhia Depot (Durham Precinct). Subject to availability. Completing a pre-booking form is advised to secure your booking request.
Bookings from the  Ngāruawāhia Depot need to be booked one day in advance.
Pricing
BIKE / DURATION / RATES

($ per person)

FULL DAY

(8 Hours)

HALF DAY

(4 Hours)

2 Hours
1 Hour

Standard Bike

$50.00
$35.00
$25.00
$15.00

E-Bike

$85.00
$65.00
$45.00
$30.00

Cruiser Bike

$50.00
$35.00
$25.00
$15.00

Tandem Bike

$100.00

(2 people)

$70.00

(2 people)

$50.00

(2 people)

$30.00

(2 people)

Kids Bike

$35.00
$17.50
$12.50
$7.50

Kids Seat

(Maximum Weight 20kg)

$35.00
$17.50
$12.50
$7.50

Tag Along Bike

(Attaches to adult bike)

$35.00
$17.50
$12.50
$7.50
All hirage Includes: Map (App), Tool Kit, First Aid Kit, Tube & Puncture Repair Kit, Bike Lock and On Call Service & Support
Mercury customer? You can enjoy 50% off e.bike hires. Find out more
Magnum Metro
The Magnum metro delivers the power that Magnum riders are used to while not compromising on comfort.
The step-through frame allows for ease of mounting and dismounting, while the adjustable handlebars allow for an easy, upright riding style. With hydraulic brakes, and a large 624wh battery, the Metro represents outstanding value and features for urban or light trail riding.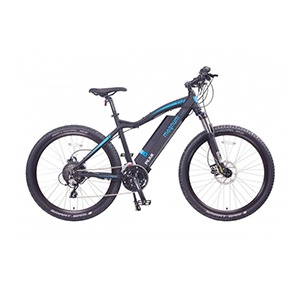 Magnum Peak
The Magnum Peak is the latest electric hybrid bike from one of America's leading e-bike brands.
Offering outstanding value for money, the Peak brings 48V of power to conquer any hill, whether on or offroad. With a lockout fork, hydraulic disc brakes and a huge 624wh battery the Peak is packed with features normally found only on more expensive bikes.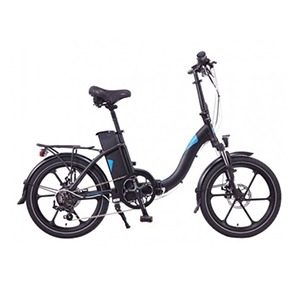 Magnum Premium Folder
The Magnum Premium folding electric bike is simply the best all round folding bike on the market. Unlike cheaply-made competitors it is very stable and capable of being ridden for longer distances on cycle trails or for commuting.
With the plush saddle, easy step-through and large 624wh centrally-mounted battery the quality of ride on this bike is unparalleled in its class.
Transport
Choose from the following transport options
Self drive: Recommended for return rides or pre-arranged pick ups
Public Transport: Take advantage of public transport and hop aboard the Northern Connector Busit 20 bus.
Hire an eBike from us and receive a complimentary FREE bus ticket.
Find out more here
Shuttle: Book a shuttle to drop you off or pick you up from $120.00 inc gst (subject to availability/pre-bookings in advance only)
Trailers/Bike transport: We have a number of bike transportation options available, from 2 bikes to 20+ bikes, we can get you and your bikes to any one of the great trails in the 'Mighty Waikato'.
Guided rides: Our guides will make sure you stay on track and don't miss a thing, leading you safely to all the best spots along the Waikato river so you can experience history, culture, heritage, great food and coffee – $50 per hour for 1-5 riders or FREE with groups of 6 or more (Must book 48hours in advance)
Pick up Info
eBikes can be picked up from our Northern base at The Ngāruawāhia Squash Club, The Point, Ngāruawāhia (See google map below for directions)
Self drive: Park at the free public car park at The Point for a return ride, Park your self-contained camper/motorhome here for a maximum of 3 days.
Public transport: Hop on the Northern Connector Busit 21 which departs regularly near our central Hamilton location on route to Ngāruawāhia and also leave's Ngāruawāhia at regular intervals on route to Hamilton
Take advantage of this service to be transported back to your vehicle/start point or dropped off for a return bike ride back to your vehicle/start point.
Find out more here
Shuttle: Inquire about a shuttle service when you submit your pre-booking (subject to availability/pre-bookings in advance only)
Accomodation: Check into one of many bed and breakfasts available in Ngāruawāhia or stay at the Arrow lodge Motel situated along the river and cycleway just 2mins walk from our eBike pick up point.
Find out more here
Drop Off
eBikes can be dropped off at our Northern base, The Ngāruawāhia Squash Club, at The Point in Ngāruawāhia (See google map for directions below)
Self drive: Organise for someone to pick you up from here
Public Transport: Hop on the Northern Connector Busit 21 in Ngāruawāhia just 5mins walk form this drop off point, stick around a while and enjoy the reserve situated at the meeting of the Waipa and Waikato rivers under the Hakarimata ranges before you depart.
Find out more here
Shuttle: Inquire about a shuttle to pick you up from this drop off point by submitting a pre-booking form (subject to availability/pre-bookings in advance only)
Accomodation: Drop off your bikes and check into one of many bed and breakfasts available in Ngāruawāhia or stay at the Arrow lodge Motel situated along the river just 2mins Walk from this drop off point.
Find out more here
Please fill the form below, one of our team member will be in touch to confirm your booking shortly
Or
Contact us on mobile: 027 515 5578, email: team@riverriders.co.nz