Explore the Mighty Waikato alongside NZ's longest river from the Avantidrome to Lake Karapiro via the vibrant Cambridge town centre on the Southern most end of Te Awa 'The Great New Zealand River Ride'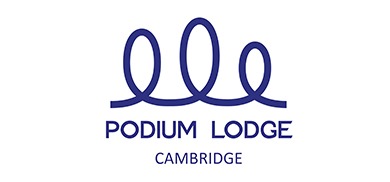 Plan your ride…
Grade: 1 & 2 (easy)
Trail Type: Mostly smooth concrete, some footpaths, sections of asphalt road and boardwalks
Important: The Te Awa cycleway ends shortly after the boardwalk and up a short hill where the path meets Maungatautari Road. Do not continue beyond this point, return to the Mighty River Domain and double back along the Te Awa cycleway
There is talk of connecting Te Awa ' The Great New Zealand River Ride' to the Waikato River Trail so watch this space
Additional Information:
Avantidrome to Lake Karapiro (via Cambridge and Leamington) – 16kms (Allow 2-4 hours)
 River Riders 'Powered by electrify.nz' are based at multiple pick up and drop off points along Te Awa 'The Great New Zealand River Ride'
Walk-in bookings available from River Riders Hamilton Central Depot (electrify.nz) and River Riders Cambridge Depot (Podium Lodge) only. Coming soon walk in bookings from River Riders Ngāruawāhia Depot (Durham Precinct). Subject to availability. Completing a pre-booking form is advised to secure your booking request.
Bookings via Ngāruawāhia or Cambridge sites need to be booked in advance
5 STEP EXPRESS BOOKING SERVICE.
Use this booking service to select your bikes, accessories, pick up/drop off times and depots.
 
PRICING
E.bikes
Step Through and Hardtail E-ATB.
1HR: $40pp / 2HR: $60pp / 4HR: $80pp / 8HR: $120pp
Full suspension E-MTB.
4HR: $100pp / 8HR: 140pp
Standard bikes
1HR: $20pp / 2HR: $30pp / 4HR: $40pp / 8HR: $60pp
MULTI-DAY: Pricing viewable after selecting 'from' and to 'dates'.
IMPORTANT: All bikes are subject to availability. To ensure you get the bike you have booked please ensure you complete your booking at least six (6) hours before your pick-up time.
Are you a Mercury Energy customer? You can enjoy 50% off e-bike hire. Find out more – Terms Apply 
Transport
Choose from the following transport options
Self drive: Recommended for return rides or pre-arranged pick ups
Public Transport: Take advantage of public transport and hop aboard one of the Cambridge Busit 20 buses
hamilton.
Hire an eBike from us and receive a Complimentary FREE bus ticket.
Find out more here
Shuttle: Book a shuttle to drop you off or pick you up from $120.00 inc gst (subject to availability/pre-bookings in advance only)
Trailers/Bike transport: We have a number of bike transportation options available, from 2 bikes to 20+ bikes, we can get you and your bikes to any one of the great trails in the 'Mighty Waikato'.
Guided rides: Our guides will make sure you stay on track and don't miss a thing, leading you safely to all the best spots along the Waikato river so you can experience history, culture, heritage, great food and coffee – $50 per hour for 1-5 riders or FREE with groups of 6 or more (Must book 48hours in advance)
Pick up Info
eBikes can be picked up from our southern base at Podium Lodge, 20 Peake Road, Cambridge. (See google map below for directions)
Self drive: Park at the free public car park at Podium Lodge for a return ride to the Mighty River Domain, Lake Karapiro or at the i-SITE for a ride to the Avantidrome and/or a ride out to Lake Karapiro.
Public transport: Hop on the Cambridge Busit 20 which departs regularly from Cambridge on route to Hamilton and also leave's The Hamilton Transport Centre at regular intervals on route to Cambridge
Take advantage of this service to be transported back to your vehicle/start point or dropped off for a return bike ride back to your vehicle/start point.
Find out more here
Shuttle: Inquire about a shuttle service when you submit your pre-booking (subject to availability/pre-bookings in advance only)
Accomodation: Find out more here
Drop Off
Your eBikes can be dropped off at our Southern base, Podium Lodge, 20 Peake Road, Cambridge. (See google map for directions below)
Self drive: Organise for someone to pick you up from here
Public Transport: Drop of you bikes at Podium Lodge and catch a complimentary bus ride on the Busit 20 back to Hamilton, right outside the front door or just a short walk form these drop off points , stick around a while and enjoy the picturesque and vibrant Cambridge town centre were you will be spoilt for choice of cafes, restaurants, bars and great boutique shopping.
Find out more here
Shuttle: Inquire about a shuttle to pick you up from this drop off point by submitting a pre-booking form (subject to availability/pre-bookings in advance only)
Accomodation: Find out more here